This years JavaONE was really exciting. But one of the best things about it was NetBeans Day. As in the years before NetBeans Day was held as part of Community Sunday. There were lots of interesting session partially organized in two parallel tracks.
It already became clear that it would be a success, when we received notifications that most of the talks had to be moved to bigger rooms, because they where heavily overbooked. Everyone was excited about the start of this years JavaONE and NetBeans Day was the perfect way to kick off the conference.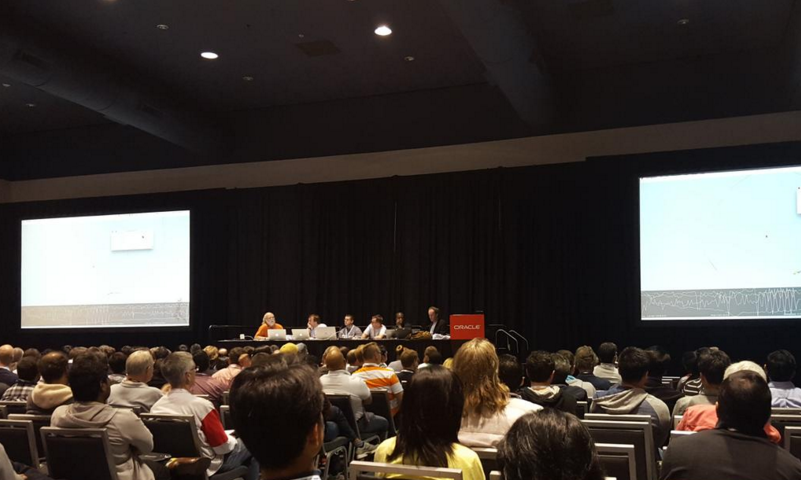 Obviously having James Gosling on the Panel about NetBeans Community helped the popularity of our session a lot, but also our session about "Java on the phone" had more than 300 attendees, and we received a lot of good questions.
All the contributors I talked to agreed, that this was the best NetBeans Day we had seen so far. And it's a fantastic opportunity to show our projects and encourage others to contribute to the NetBeans ecosystem.
Tweet